Allegedly, Chelsea and Manchester City have reportedly come to a preliminary agreement concerning Cole Palmer, a player valued at £45 million who operates as an attacker.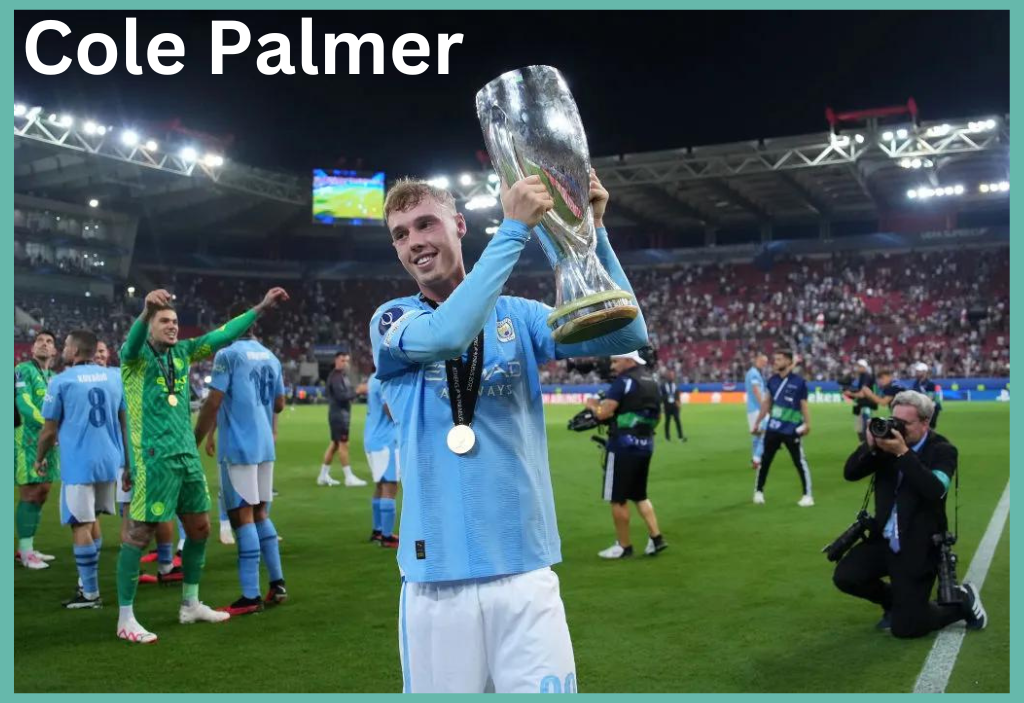 Chelsea has demonstrated a keen interest in bolstering their attacking roster prior to the imminent closure of the summer transfer window. Recent developments indicate this urgency. Having missed out on securing the services of Michael Olise from Crystal Palace earlier this month, their focus shifted to Brennan Johnson from Nottingham Forest. However, their attention has now pivoted towards Cole Palmer of Manchester City.
Palmer, a 21-year-old standout among Manchester City's emerging talents, has yet to cement his role as a regular player under the management of Pep Guardiola. Despite scoring two goals in three games for England's U21 team this season, reports during the summer have suggested that Manchester City is open to letting Palmer leave should the right opportunity present itself.
News emerged on a Wednesday afternoon that Chelsea's initial offer of £35 million for Palmer was rebuffed, prompting more intense discussions between the two football clubs. Respected transfer insider Fabrizio Romano confirmed that a "preliminary agreement" has been reached between Chelsea and Manchester City. Romano's tweet read, "Cole Palmer to Chelsea, here we go! Preliminary agreement reached with Manchester City on a £40 million deal with an additional £5 million in add-ons. Exclusive information unveiled earlier today, followed by swift resolution between the clubs and the green light from Palmer. Medical tests are expected to be scheduled shortly."
The Athletic's David Ornstein further confirmed the situation, stating that "Chelsea and City have arrived at an agreement for Palmer." Ornstein elaborated, explaining that the west London club is anticipated to pay a fee ranging between £40-£45 million for the English U21 international. Palmer's medical examination is reportedly set to take place within the next 24 hours.
Palmer's imminent departure might come as a surprise, given that Guardiola recently expressed his confidence in the player's potential to excel at Manchester City, especially considering the absence of Kevin De Bruyne. Guardiola's comments included, "It's not necessary to question his ability. You don't require two goals in two finals to judge his quality. Cole showed his excellence in the previous season during a crucial moment in the FA Cup, but injuries hindered his progression. He couldn't consistently participate. Playing at City, especially alongside players like Riyad Mahrez and Bernardo Silva, is no simple feat. Given the circumstances – KDB's upcoming absence due to injury and Ilkay Gundogan's unavailability – we need to make certain adjustments. Although we're not performing at our peak, the spirit within the team remains strong."