Chapel Hill, North Carolina — In a tragic occurrence on Monday afternoon, a faculty member at UNC-Chapel Hill was fatally shot on the university campus, as reported by official sources.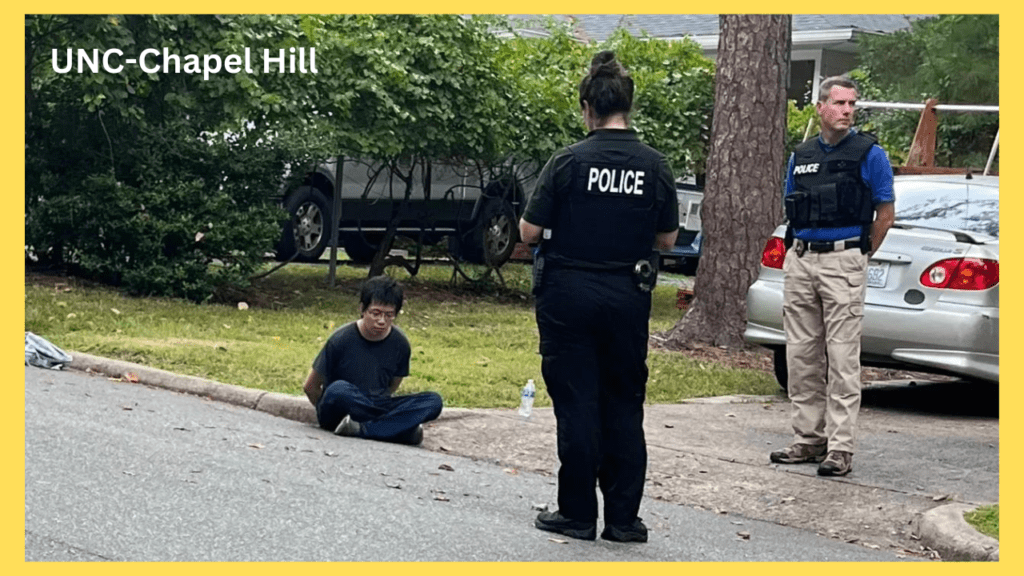 During a press briefing, Chancellor Kevin Guskiewicz of UNC-Chapel Hill conveyed a somber message, stating, "Our academic community is confronted with an extremely sorrowful day. I share with deep sadness the news of the passing of one of our esteemed faculty members due to the incident." Guskiewicz also communicated that law enforcement had detained a suspect in relation to the shooting. Although an image of a person of interest had been circulated following an earlier campus security advisory, authorities have yet to verify whether the individual in custody matches that depiction. Currently, the identity of the suspect is being withheld.
Guskiewicz expressed the university's dedication to reinstating feelings of trust and safety within the community: "We are committed to renewing a sense of security and trust among our community constituents. Our condolences go out to the family of our fellow faculty member, as well as those who had personal connections with the victim and those impacted by this distressing and unexplainable act of violence."
University authorities were alerted to a gunfire incident at the Caudill Laboratories on South Road, approximately at 1:02 p.m. In response, an immediate emergency notification was sent around 1 p.m., advising all students, faculty, and staff to:
Take shelter indoors without delay.
Secure doors and windows.
Remain in place until further instructions are given.
Adhere to guidance from emergency responders and university officials.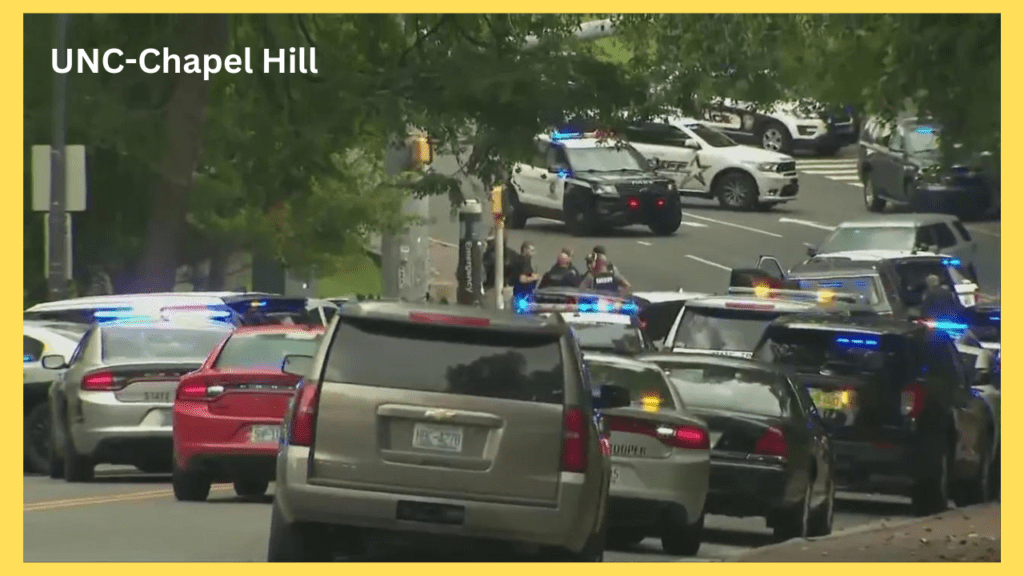 A significant police presence was visible on the UNC-Chapel Hill campus, especially along South Road. Students were seen leaving buildings with hands raised near Kenan Labs on South Road. An area close to the bell tower was cordoned off, and even operations of Chapel Hill campus transit buses were temporarily halted. The arrest of the suspect took place around 2:38 p.m.
As a consequence of the incident, all previously scheduled classes and events for Monday were canceled. On Tuesday, August 29, UNC-Chapel Hill will operate under Condition 2, entailing class cancellations and the suspension of non-essential operations.
By 4:20 p.m., UNC-Chapel Hill law enforcement declared the area safe. Nevertheless, students are strongly advised to steer clear of the vicinity of Caudill Labs.