In a courtroom drama that unfolded on Monday, former US president Donald Trump found himself at the center of a high-stakes civil fraud trial, alongside his sons, Eric and Don Jr. New York Judge Arthur Engoron had already declared that Trump and his sons were guilty of fraud, having inflated the value of Trump Organization's real estate and financial assets over several years.
The trial, initiated by New York Attorney General Letitia James, seeks a hefty penalty of $250 million and aims to oust Trump and his sons from the management of their family empire. James passionately stated, "No matter how powerful you are, no one is above the law," underscoring the gravity of the case.
Trump, however, vehemently dismissed the allegations as a "scam" and a "witchhunt." He declared his financial records as "phenomenal" and decried the legal proceedings as baseless.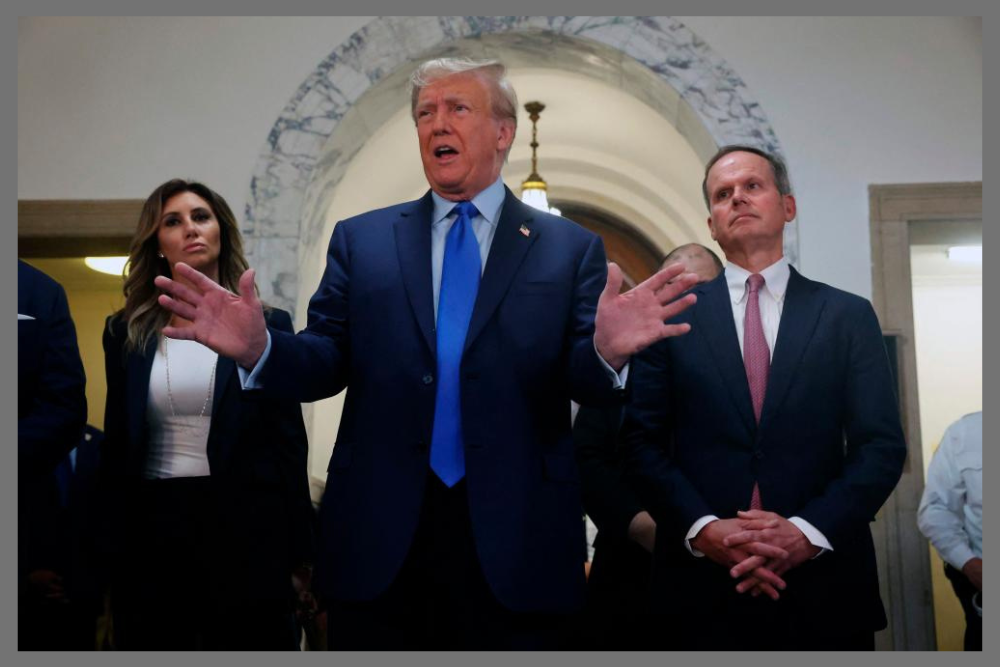 This legal battle comes amidst a series of other significant challenges for Trump. He faces impending criminal proceedings, including charges related to attempting to overturn the 2020 presidential election results. Additionally, he is entangled in criminal cases involving hush money payments and mishandling classified documents.
The core of the New York civil case revolves around accusations that Trump, his sons, and top Trump Organization executives deceived tax authorities, lenders, and insurers. Their alleged scheme exaggerated property values, inflating them from $812 million to $2.2 billion between 2014 and 2021. Consequently, Judge Engoron revoked the licenses permitting Trump Organization to operate certain New York properties, delivering a substantial blow to Trump's business endeavors in the state.
If enforced, these penalties could severely impact Trump's control over key assets, including the iconic Trump Tower on 5th Avenue in Manhattan. Attorney General James pointed out specific instances of fraud, such as Trump's apartment in Trump Tower, which was inaccurately listed as three times its actual size, and the overvaluation of properties like the 40 Wall Street building and Trump's Mar-a-Lago resort.
The trial is anticipated to feature a slew of high-profile witnesses, including Trump, his children, and former Trump Organization financial director Allen Weisselberg. Notably, Trump's former lawyer Michael Cohen, now a vocal critic, is expected to testify, providing insights into the former president's financial dealings.
This legal battle has captivated public attention, promising to be a significant chapter in Trump's post-presidential life. The outcome, both in terms of penalties and its impact on Trump's business empire, remains uncertain, adding to the intrigue surrounding this courtroom saga. Stay tuned for updates on this unfolding legal drama.