Unmissable UFC Main Event: Volkanovski vs. Makhachev – A Thrilling Showdown!
In an unexpected twist, the UFC's upcoming pay-per-view main event faced a setback as former champion Charles Oliveira sustained an eyebrow cut during sparring, forcing him out of UFC 294 in Abu Dhabi on Oct. 21. However, the promotion swiftly orchestrated a colossal replacement.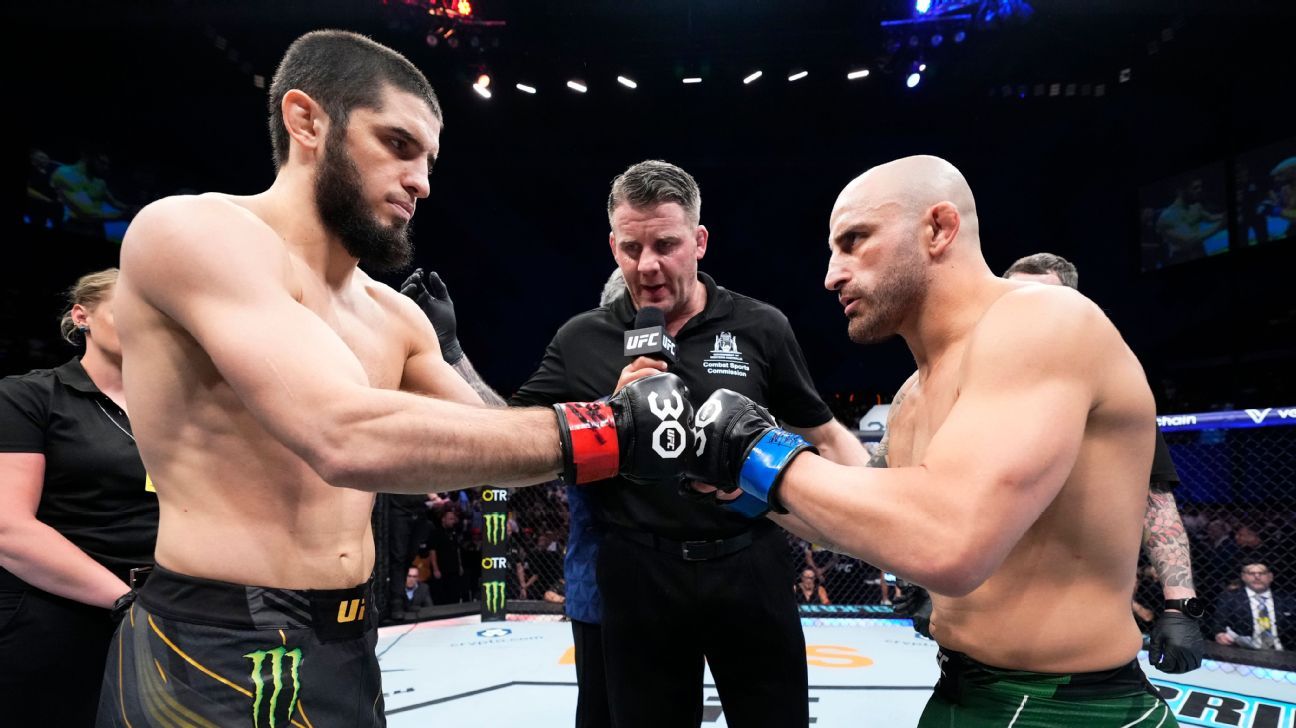 Featherweight champion Alexander Volkanovski, hailed as one of the best pound-for-pound fighters, stepped up on just 11 days' notice to face lightweight champ Islam Makhachev. UFC president Dana White praised Volkanovski's swift agreement, highlighting his team's dedication.
Bedard's Unforgettable NHL Debut
Makhachev, with a remarkable record of 24-1, and Volkanovski, boasting 26-2, previously clashed at UFC 284, resulting in Makhachev's close victory. This unexpected rematch has stirred excitement, with fans eagerly anticipating this epic showdown. Despite the setback, the UFC's ability to turn challenges into thrilling opportunities shines once again.