Thrilling Victory: Cowboys Outplay Chargers in Monday Night Football Showdown
Hey there, sports fans! What a nail-biter it was on Monday Night Football in Inglewood, Calif.! Despite a game filled with challenges and penalty flags, the Dallas Cowboys' defense really stepped up in the final moments to secure a thrilling 20-17 victory against the Los Angeles Chargers.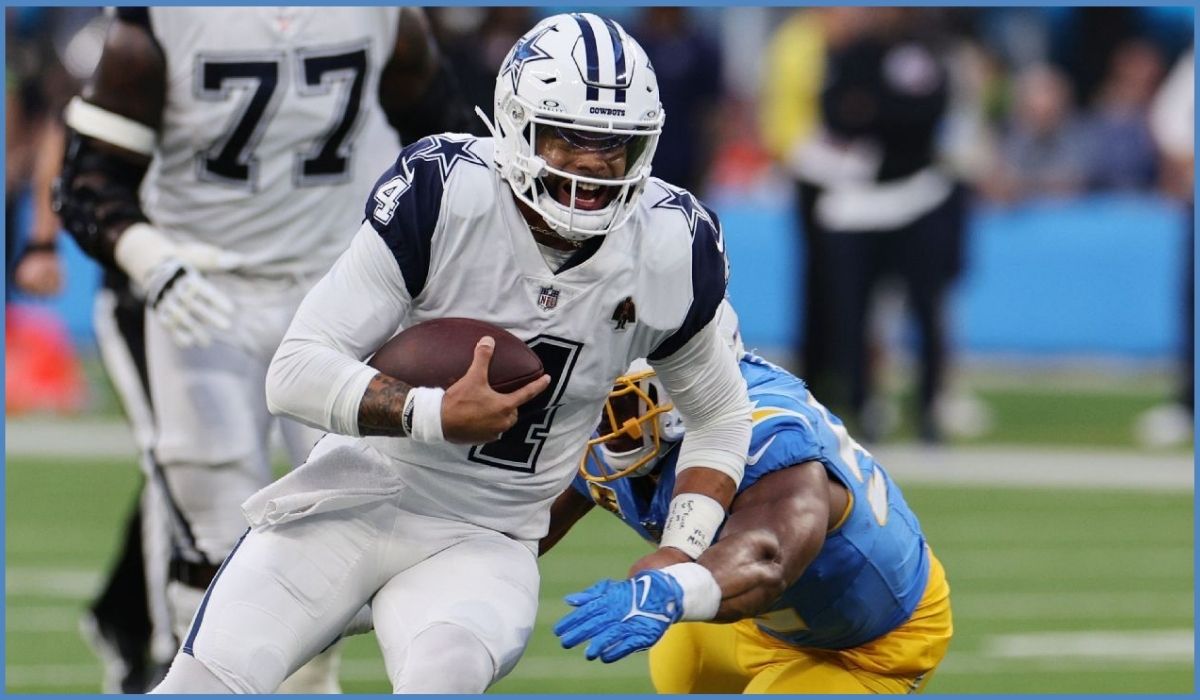 The Chargers, dealing with quarterback Justin Herbert's incredible resilience despite a fractured finger on his non-throwing hand, faced a tough defeat, dropping their season record to 2-3. Meanwhile, the Cowboys' win pushed them to 4-2, a much-needed victory after their tough match against the San Francisco 49ers last week.
Sure, Monday's game wasn't a flawless victory, but it was a win when it counted. The Cowboys faced criticism from all angles after their last match, questioning everything from playcalling to defensive toughness. Despite a game marred by penalties and turnovers, the Cowboys managed to make the crucial plays when they mattered most.
The game-winning drive, highlighted by key third-down conversions and capped with a Brandon Aubrey field goal, showcased the Cowboys' determination. Micah Parsons delivered the first sack of the game for the Cowboys, and Stephon Gilmore's interception sealed the deal. Their resilience, especially after a loss, is truly commendable, making them 10-1 in games following a defeat over the last two seasons.
Let's talk about Dak Prescott's performance. Forget the passing numbers; his rushing game was on fire! He scored the longest touchdown run of his career, showing his versatility on the field. While he isn't typically known for his running, he proved he can be a force to be reckoned with on the ground.
And speaking of bright spots, wide receiver CeeDee Lamb shone in the first half, racking up 84 receiving yards. His determination and focus were evident, making impactful catches throughout the game.
Even without linebacker Leighton Vander Esch, the Cowboys' defense held strong, particularly against the run. Markquese Bell stepped up, making crucial plays and showcasing the team's depth.
On the Chargers' side, it was a tough loss, especially considering Herbert's incredible effort despite his injury. The game came down to the wire, with the Chargers' offense facing immense pressure, particularly in the fourth quarter. Despite their struggles running the ball, the Chargers continue to fight hard, with all their games this season being decided by a margin of 7 points or less.
Next up, the Cowboys will face the Rams on October 29th at 1 p.m. ET, and the Chargers will take on the Chiefs on Sunday at 4:25 p.m. ET. Get ready for more exciting football action! Go, Cowboys! Go, Chargers! 🏈✨