Detroit Lions vs Carolina Panthers: A Thrilling Clash of Titans at Ford Field! 🦁🏈
Hey there, sports fans! Let's talk about an exciting game where the Detroit Lions showcased their power against the Carolina Panthers. The atmosphere at Ford Field was electric, and the Lions fans were in for a treat!
From the get-go, the Panthers seemed a bit off their game, making seven penalties and three turnovers. Detroit capitalized on every mistake, turning them into touchdowns. Rookie quarterback Bryce Young had a tough day, throwing two interceptions, with Aiden Hutchinson and Jerry Jacobs grabbing one each, and Alim McNeill forcing a fumble from Miles Sanders. The Lions made sure to convert every turnover into points, showing their sharp gameplay.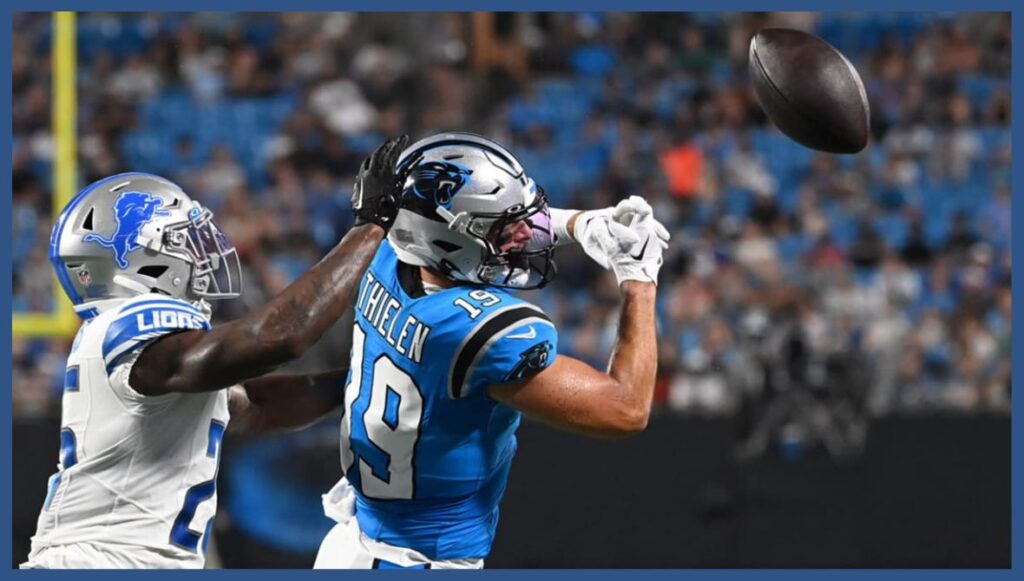 Despite missing key players like Amon-Ra St. Brown and Jahmyr Gibbs, Lions' quarterback Jared Goff had a stellar performance, throwing 236 yards and three touchdowns. He spread the ball effectively, connecting with eight different teammates. Josh Reynolds and rookie Sam LaPorta were standout performers, with Reynolds notching 76 yards and a touchdown, and LaPorta impressing with 47 yards and two touchdowns.
Running back David Montgomery continued to shine, rushing for 109 yards and a touchdown, proving once again that he's a force to be reckoned with. Even backup running back Craig Reynolds had his moment, adding 52 yards and a touchdown to the scoreboard.
Buffalo Bills' Defensive Crisis Resilience: Rising Stars Shine Amidst Injury Crisis
In the final moments, the Panthers tried to make a comeback. Young displayed his skills, throwing a touchdown pass to Theilen, but it wasn't enough to overcome the Lions' lead. The Lions sealed the game when Craig Reynolds scored another touchdown, extending their lead to 42-17.
The Lions' defense was outstanding, intercepting Young twice and putting immense pressure on the Panthers' offense. Detroit's offense, despite missing key players, showcased their depth and determination, proving they're a force to be reckoned with in the league.
In summary, the Lions' dominating performance, combined with their ability to capitalize on the Panthers' mistakes, led them to a well-deserved 42-24 victory. What a game it was! Stay tuned for more exciting matchups and thrilling moments in the world of sports!