Cricket World Cup 2023: New Zealand's Triumph and Organizational Challenges
New Zealand's Stellar Performance
In the grand opening of the Cricket World Cup, New Zealand's tenacity shone bright against a hesitant England, leaving fans in awe. Despite injuries to key players, the Kiwis, led by stand-in captain Tom Latham, showcased their mettle, with Devon Conway and Rachin Ravindra stealing the show. Conway's IPL-honed century and Ravindra's delightful innings illuminated the field, sending a powerful message to their opponents.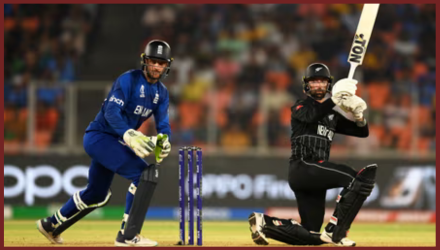 Legends Shine Amidst Empty Stands
Amidst the cricketing fervor, legends like Sachin Tendulkar graced the event, reminiscent of past glories. Yet, the grandeur of the occasion was marred by the sight of empty stands, sparking debates about the 50-over format's future. The colossal stadium's vastness dwarfed the modest crowd, highlighting the challenges cricket faces in engaging fans.
Organizational Challenges and England's Struggles
Questions were raised about the event's organization, with ticket sales starting mere weeks before the tournament. Reports of attendees being redirected to distant hotels for ticket collection added to the chaos, painting a picture of haphazard planning.
Liverpool's Europa League Journey: How to Stream Matches Worldwide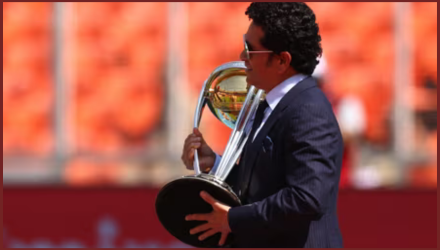 On the field, England, touted as defending champions, displayed a lackluster performance, contrasting their aggressive intent. Jos Buttler's team faltered, leaving them vulnerable if net run-rate becomes crucial later on. Meanwhile, New Zealand, accustomed to being underdogs, proved their worth once more, leaving their mark on the tournament's opening.
Cricket's Evolving Landscape
The spectacle's mixed reception underscores cricket's evolving landscape. While passion for the sport remains, addressing organizational hiccups and rekindling fan enthusiasm is imperative. Cricket's future lies in its ability to captivate hearts, both on and off the field.