Historic Synod Addresses Controversial Issues and Sparks Global Debates (Pope Francis ) 🌍⛪️
---
In Rome, Pope Francis convened a landmark three-week General Assembly of the Synod of Bishops, delving into contentious matters shaping the future of the Catholic Church. This unprecedented gathering, often dubbed the Super Bowl of the Catholic Church, has become the epicenter of discussions on priests' marriage, communion for divorced and remarried Catholics, women's roles as deacons, and the Church's stance on LGBTQ issues.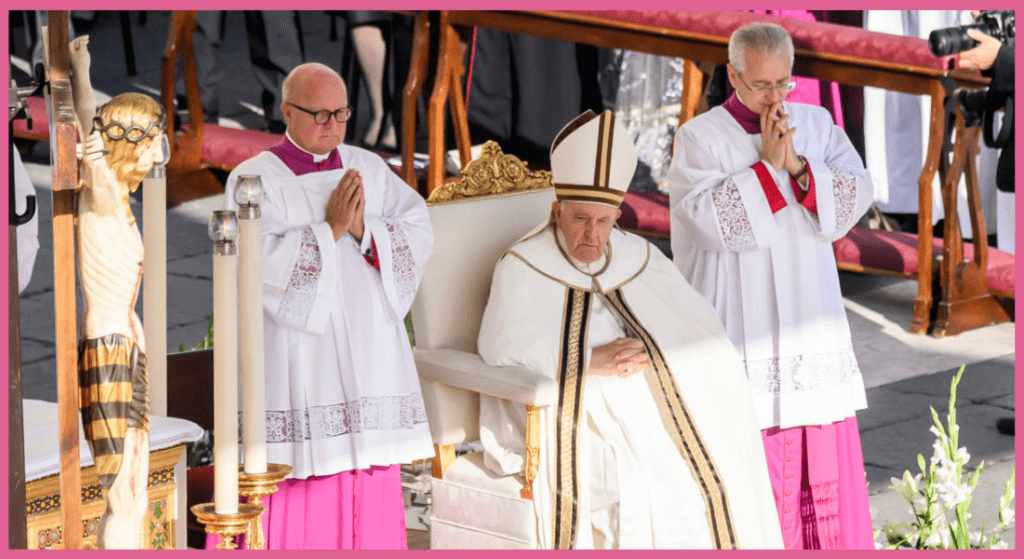 Historic Shifts and Inclusivity Emphasized
This year's synod marks a historic moment, allowing women and laypeople to vote for the first time, although bishops still comprise 80% of the assembly. Pope Francis set the tone by hinting at the possibility of priests blessing same-sex unions, challenging the Church's traditional stance. While clarifying that these blessings don't equate to heterosexual marriage, this shift in tone emphasizes a more inclusive approach.
Mixed Reactions and Passionate Debates
The Pope's inclusive stance has triggered diverse responses. LGBTQ organizations applaud the move as a step toward progress, fostering unity within the Church. However, conservative voices, exemplified by Father Gerald Murray of Manhattan, express concerns, fearing a contradiction of longstanding Catholic teachings.
Impact on Church Unity and Ongoing Debates
For devout Catholics like Jaime Manson, this shift signifies a profound opportunity for LGBTQ couples to find acceptance within the Church, reinforcing its unity. The ongoing synod continues to be a focal point, igniting passionate debates and reshaping the Church's future trajectory.