Inside Kennedy's Independent Presidential Campaign: Unraveling the Impact on 2024 Election Dynamics
In a surprising turn of events, renowned environmental lawyer and anti-vaccine activist, Robert F. Kennedy Jr., announced on Monday his decision to run for president as an independent, thereby withdrawing from the Democratic primary race. This development adds a unique twist to the 2024 election, which was initially shaping up to be a rematch between President Joe Biden and former President Donald Trump.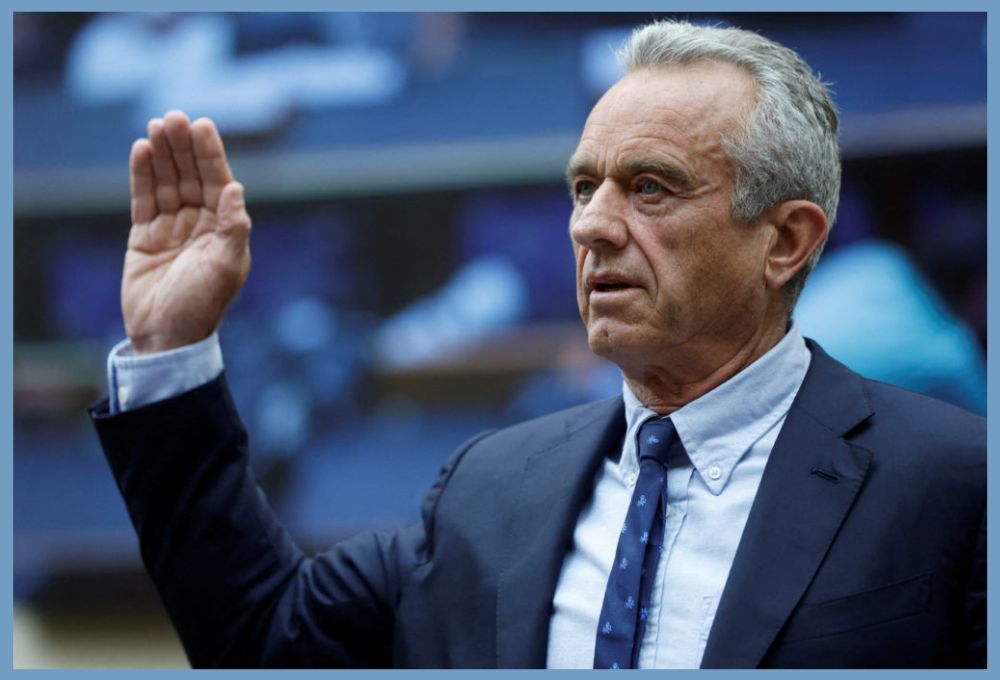 Kennedy, a member of the well-known Democratic Kennedy family, had been running a challenging campaign within the Democratic primaries. Strangely, he enjoys higher favorability ratings among Republicans than Democrats, leaving the impact of his candidacy on the general election uncertain. Both Biden and Trump supporters have questioned whether Kennedy's independent run might influence the election outcome in unforeseen ways.
While Biden's supporters have mostly dismissed Kennedy's primary campaign as lacking seriousness, the announcement gathered a substantial crowd of supporters at Philadelphia's Independence Mall. These supporters, some of whom do not align with any political party, see Kennedy as a genuine truth-teller, setting him apart from typical politicians.
Julia Hill, a 23-year-old student from New Jersey, expressed her support, saying, "He tells it how it is. He doesn't sound like a politician." Others, like Brent Snyder, a disabled veteran from South Philadelphia, voiced their desire for change, stating, "We need someone to bring both sides together to make us work."
This announcement follows closely on the heels of progressive activist Cornel West switching from a Green Party bid to an independent run, and the centrist group No Labels actively seeking ballot access for an unnamed candidate.
Kennedy has been vocal about his dissatisfaction with the Democratic National Committee (DNC), accusing them of bias in the primaries. He criticized the DNC's decision not to host debates between Biden and other candidates and disagreed with their choice to give South Carolina the leadoff spot in the primary calendar.
Interestingly, despite his historical association with the Democratic Party, Kennedy has developed connections with far-right figures in recent years. He appeared on platforms associated with conspiracy theorists and participated in events organized by prominent Trump allies. Kennedy's views on COVID-19 vaccines, characterized by skepticism, have also earned him support from fringe groups. However, mainstream studies have consistently shown the safety and effectiveness of COVID-19 vaccines against severe illness and death.
Kennedy's anti-vaccine organization, Children's Health Defense, is currently involved in a lawsuit against several news organizations, including The Associated Press, alleging violations of antitrust laws due to their efforts to combat misinformation about COVID-19 and vaccines.
As Kennedy embarks on his independent presidential campaign, it remains to be seen how his unconventional candidacy will shape the dynamics of the upcoming election.